SUBSCRIBE TO OUR DECEMBER BOX TODAY! * A MONTHLY CHRISTIAN FAITH FILLED SUBSCRIPTION BOX! * WE CAN'T WAIT TO WELCOME YOU TO OUR COMMUNITY!
Spark Joy Shop
WE HAVE EXCESS STOCK!
Shop items from our Past Boxes 
*limited stock on most items*
FREE SHIPPING OVER $99!
Or $9.95 Flat Rate Shipping
Bamboo Phone Stand
$12.95
5 left
Minimalist phone stand that is manufactured from natural bamboo and will display a smartphone horizontally or vertically.
With words scripted: 'For no word from God will ever fail' Luke 1:37
Crocheted Bookmark
$12.95 
4 left
Beautiful hand crocheted
Cross bookmark - purple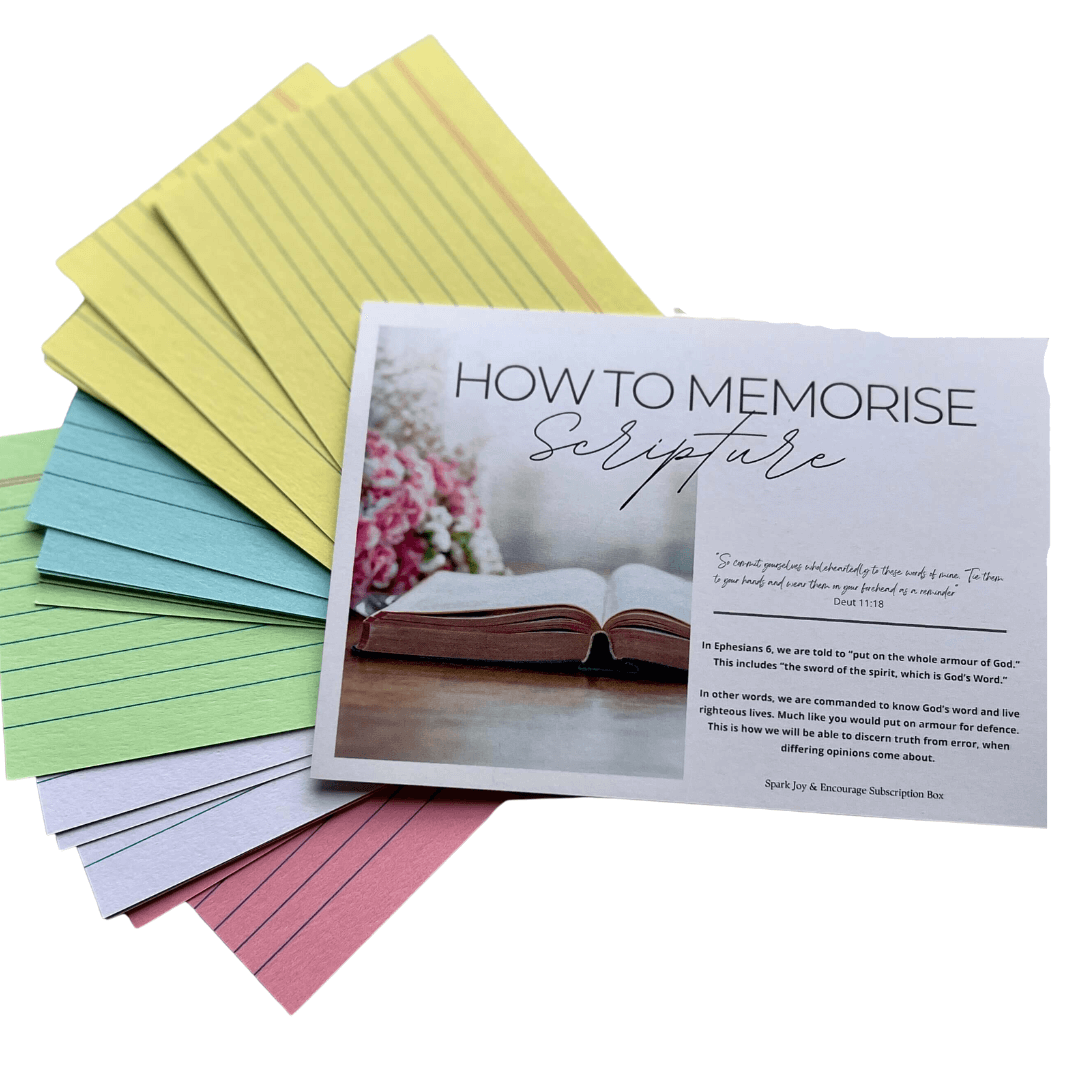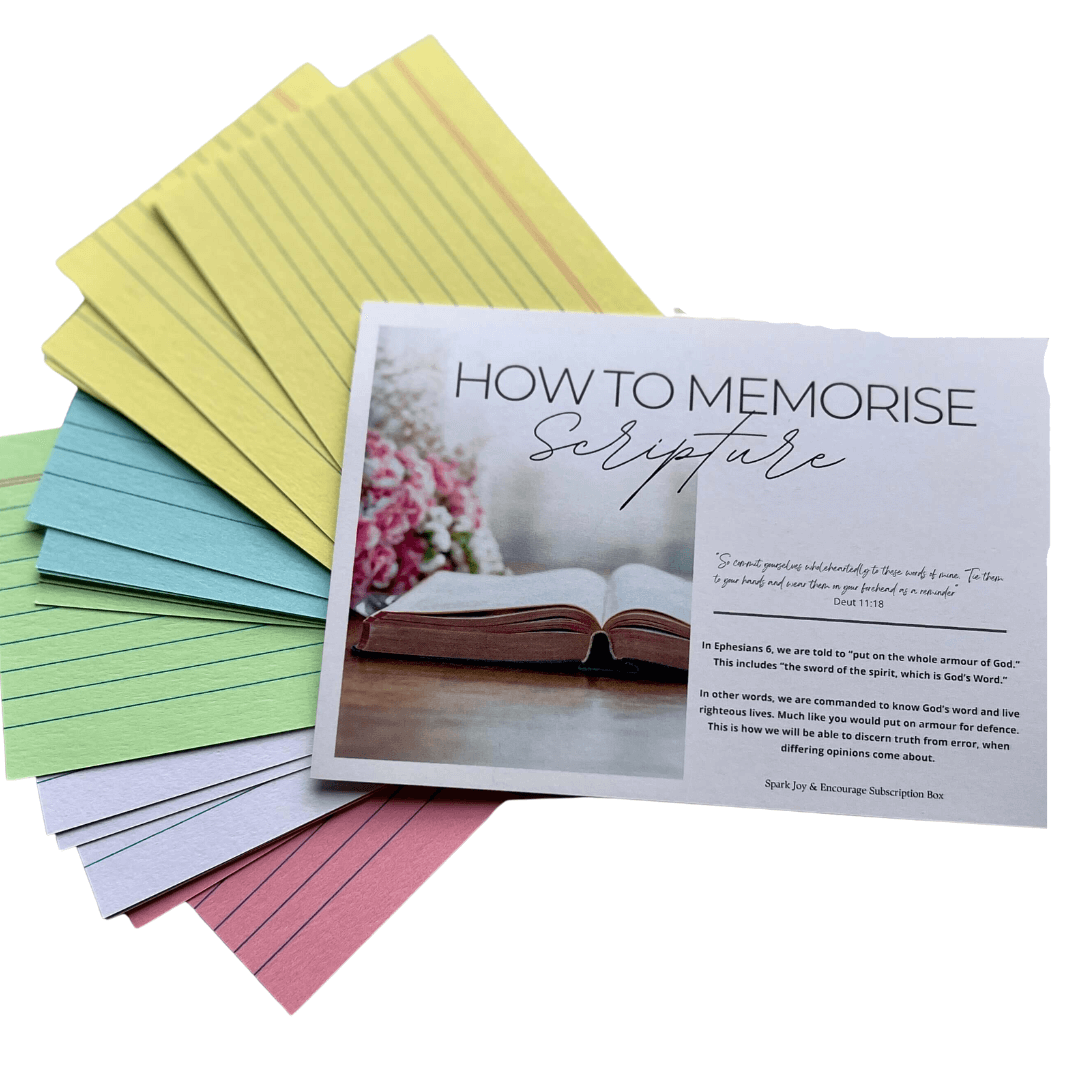 Memorising Scripture pack
$4.95
10 left
Pack of blank Index cards. 5 coloursof 4 cards each.
Complete with 'How to guide'
of memorising scripture.
Set of 3 Witeout - correction tape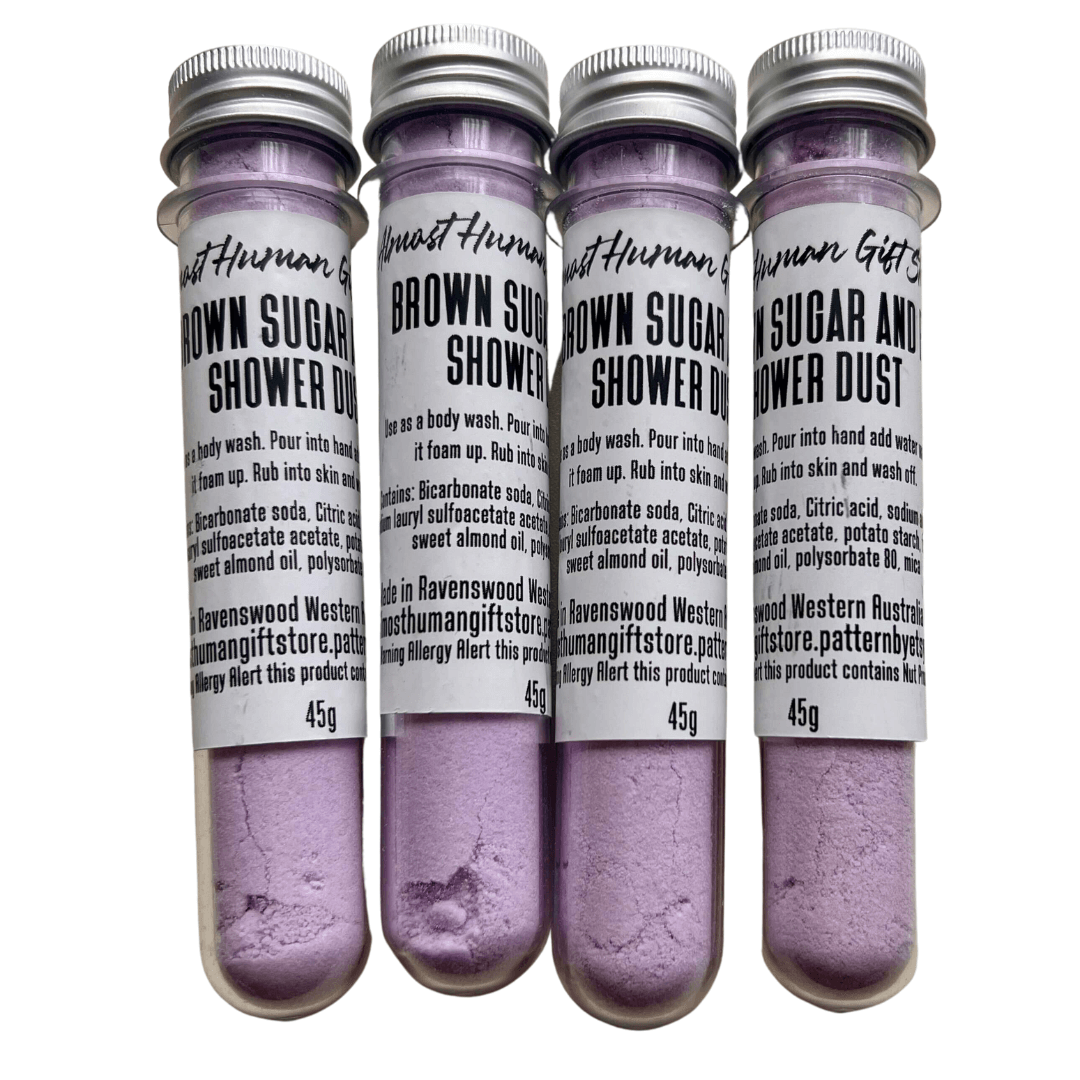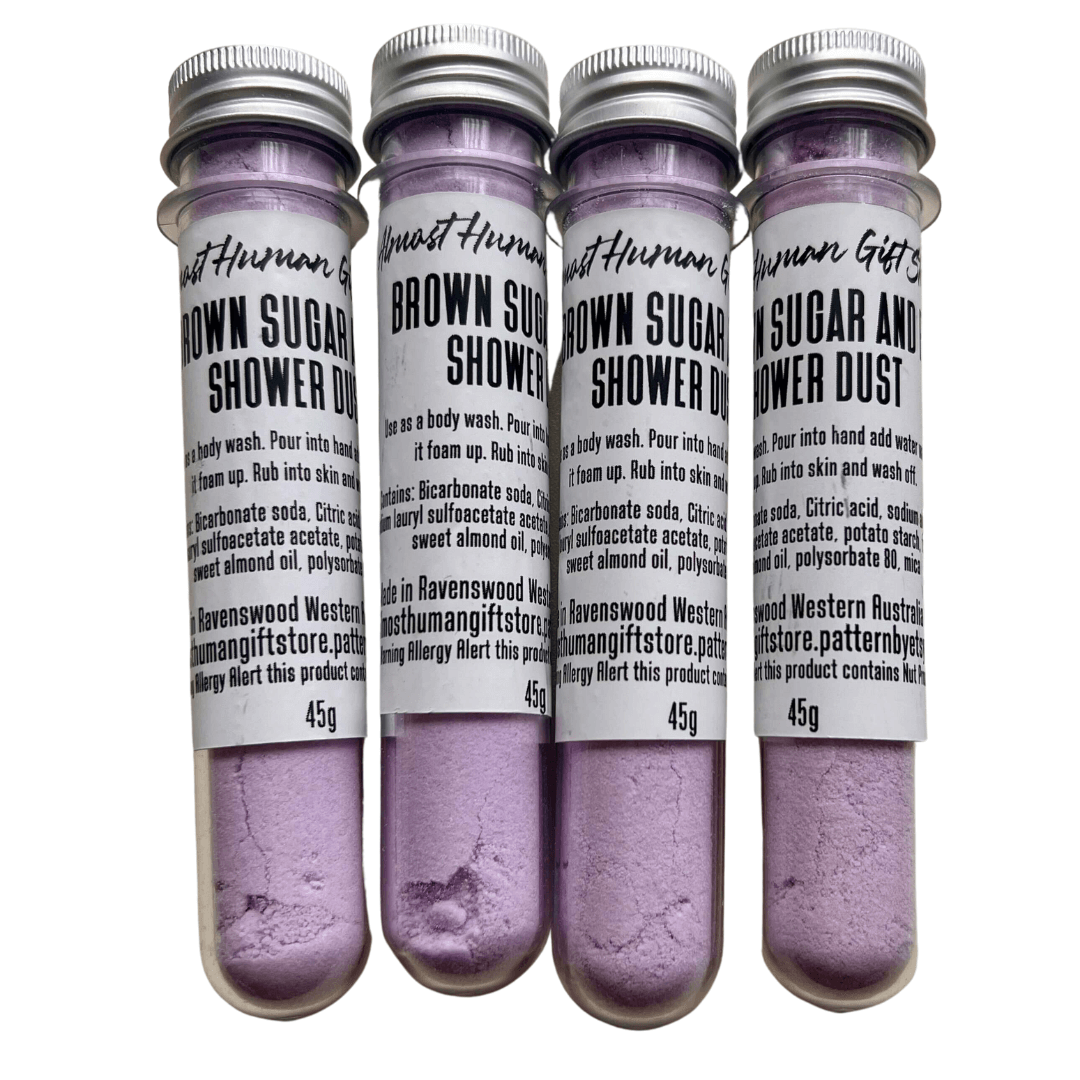 Shower Dust - Brown Sugar & Fig
$3.50 ea
19 left
Shower dust is like a shower bomb or a powdered body wash.
Place desired quantity into hands and apply water in the shower. Watch it detonate and then use as a body wash.
Comes in a test tube.
Available in: Brown sugar and fig
Faith Bracelet
$ 7.00 ea
2 left
Faith bracelet made by my daughter Sienna Jayne.
Ideal for girls & teen girls.
These are polymer clay bracelets and beads with the word 'Faith'.
Comes packaged in a sweet organza bag.
Coconut & Rose Spritz. To use to refresh your face or body.
Goats Milk Soap
$3.95
18 left
Natural Goats Milk bar of soap with a soft aroma will leave your skin feeling soft, nourished and moisturised. Goats Milk also provides vitamin D, C, B1, B6, B12, and E, that feed the skin and are absorbed into the body. Made from a premium blend of sustainable palm and coconut oil, Shea butter and natural vitamin E.
You Matter Devotional
$14.99
8 left
This lovely devotional journal, created just for you, is a beautiful reminder of your purpose...your worth...your place in the world. 180 encouraging readings and inspiring prayers, rooted in biblical truth, will reassure your doubting heart. In each devotional reading, you will encounter the bountiful love and grace of your Creator, while coming to understand His plan-for you and you alone.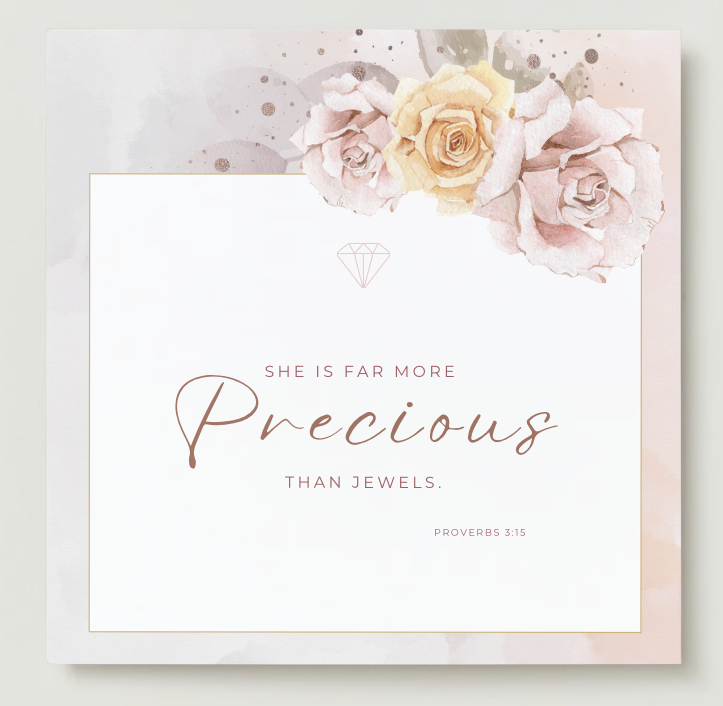 Magnet - Far More Precious
$4.95
15 left
Magnet to display on your fridge to remember: 'She is far more precious than jewels' Proverbs 3:15
11×14cm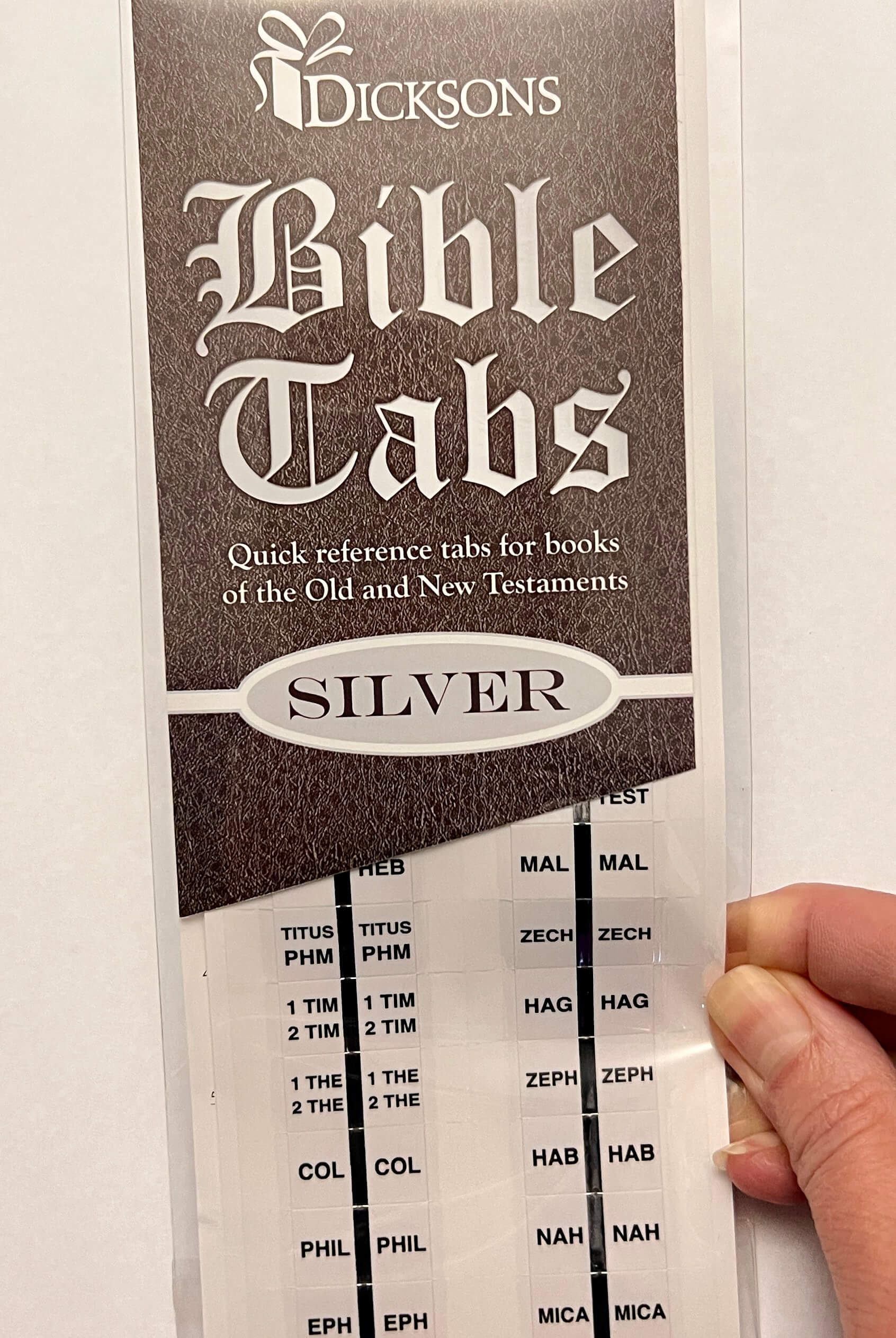 Bible Tabs - Silver
$9.99
15 left
Verse Finders Horizontal format, Easy-to-install, Just press and stick. Tabs are self-aligning, adhered to one side of page, resists tearing even the most delicate paper. ONLY horizontal style available
Journey with God Spiral Notebook
$6.99
This A5 sized journal features a full colour cover with gloss lamination, spiral binding, and 96 fine-ruled pages with an inspirational verse on each page.
Tea Infuser
$9.95
12 left
Single Cup Tea Infuser. With message on chain that reads 'Raised on Sweet Tea & Jesus'. Use with loose leaf tea.
Sticky Note & Pen Set 'Loved'
$9.99
Pass it on...Share goodness and spread joy with these Sticky Note & Pen Sets! Each set includes 1 sticky note pad with a positive message, and 1 coordinating pen. Perfect for the office, home office, and on-the-go!
A 30 sheet sticky notepad and matching pen.
Highlighter Sticky Strips
$4.95
6 left
These colourful highlighter tape are Translucent design & include 8 strips in a pack. Great to use in your Bible, notebook or devotional.
30 Days with Esther Devotional
$12.99
5 left
A thirty day devotional look at 'Esther's diary' with thought provoking points, prayers and questions to help explore this much-loved story in a new way.
Blessings Perpetual Calendar
$19.99
13 left
Let DaySpring's Susie Larson 'Blessings for Every Day' perpetual calendar be a key part of your everyday reminder of God's love and purpose for you with 366 days of daily wisdom.
100 Favorite
Bible Verses
$19.99
8 left
100 of the best-loved Bible verses bring encouragement, direction, insight, and hope for your life in this beautiful book.
Secrets of the Proverbs 31 Woman Devotional
$23.99
22 left
This devotional, offering equal parts inspiration and encouragement, will uncover the "secrets" of the Proverbs 31 woman. Each reading, tied to a theme from Proverbs 31:10-31, is rooted in biblical truth and spiritual wisdom. Women of all ages will be inspired to emulate the virtues extolled in this memorable passage of scripture.
Prayer Priorities Notepad
$9.95
18 left
A5 Notepad to record your weekly prayer priorities
50 sheets with cardboard backing
Pink LED Clip-on Adjustable Booklight
$4.99
4 left
This Clip-on Book Light is perfect for keeping handy so you can read comfortably in low-light environments. It has a bright enough light output that you'll be able to see what you're reading, but not so bright that it'll bother those around you.
Metallic Markers
$12.99
12 left
Art Star Metallic Markers-12 Piece
Perfect for school projects, drawing and other craft activities. each marker has a metallic effect making them ideal for use on coloured or black paper.
Joy Ceramic Mug
$15.99 
14 left
Choosing joy in your daily life is the heart behind the Choose Joy Coffee Mug.
Pencil Case
$9.95
14 left
White radius pencil case.
L 192mm x Dia 84mm.
Scripture: So continue encouraging each other & building each other up 1 Thess 5:11
Paper Mill Brush Tip Markers (12 Piece) - comes in a range of 12 basic colours with a delicate fine brush tip, allowing for intricate detail, creativity and design.
Choose Joy Notebook Set
$15.99
5 left
The inspirational notebooks come with a foiled design and floral pattern and are filled with 64 lined pages.
(191mm x 133mm x 5mm)
3 Coordinating Notebooks
Foiled Covers
Packaged with O-wrap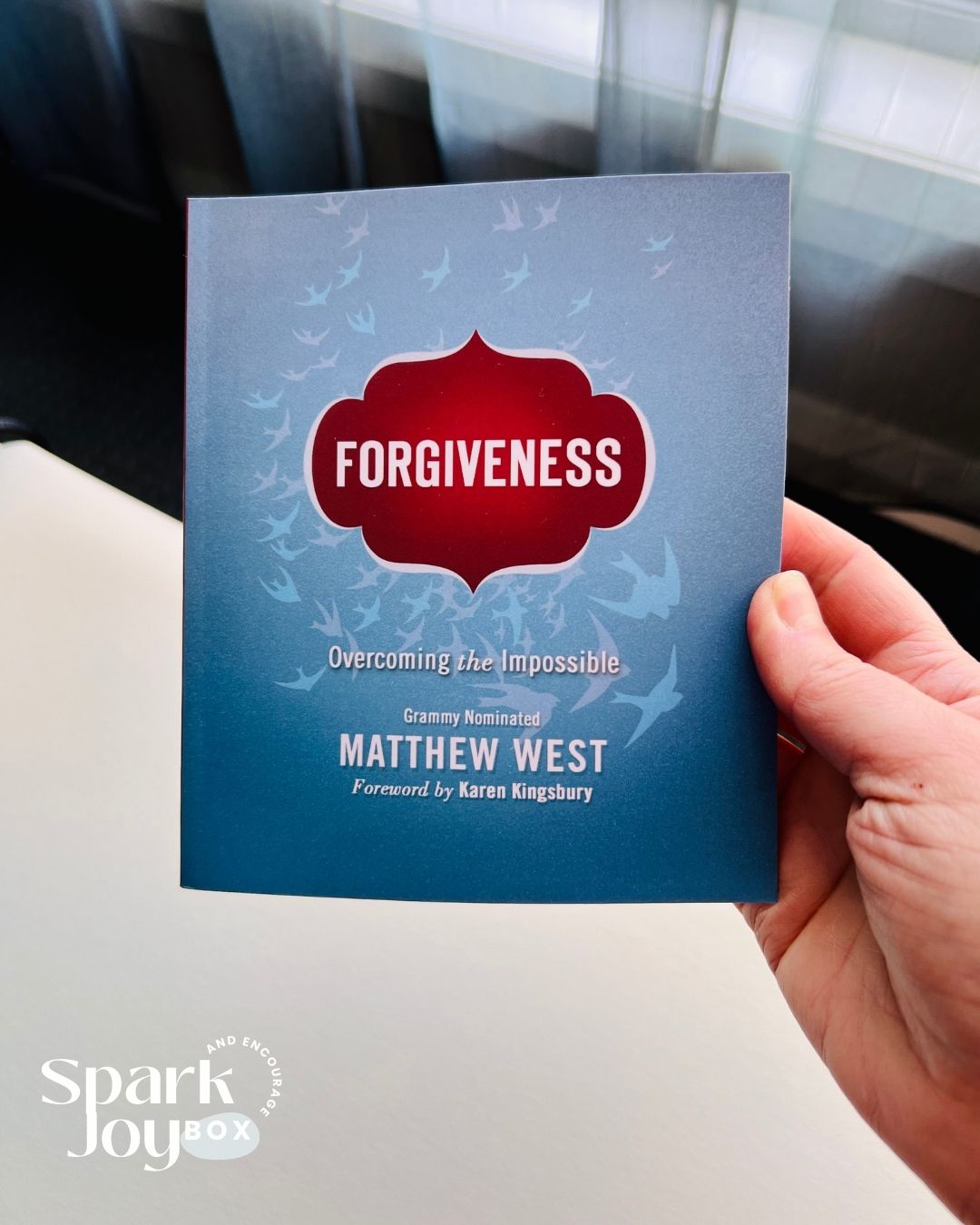 Forgiveness, Matthew West
$20.99
God says there are no limits to forgiveness toward others or ourselves. Fifty powerful stories share forgiveness through divorce, betrayal, addiction, abandonment, death, and more. By singer/songwriter Matthew West
Tassel Bookmark
$3.99
7 left
Retractable Pens
$4.95
10 left
There are an assortment of fashion coloured pens in this pack. This pack contains 5 pens.
English Tea Shop Organic Tea
$7.50 
3 left
PK of 25 teabags. Naturally caffeine-free South African rooibos tea combined with the explosive, fruity flavours of real berries. Organic Hibiscus Herbal Tea with Rooibos, Strawberries, Blueberries and Raspberries.
Loofah Wash Cloth
$12.95
8 left
Combining 100% cotton Egyptian towelling with the superior natural Egyptian loofah provides double the cleaning experience for your bath time.