SUBSCRIBE TO OUR DECEMBER BOX TODAY! * A MONTHLY CHRISTIAN FAITH FILLED SUBSCRIPTION BOX! * WE CAN'T WAIT TO WELCOME YOU TO OUR COMMUNITY!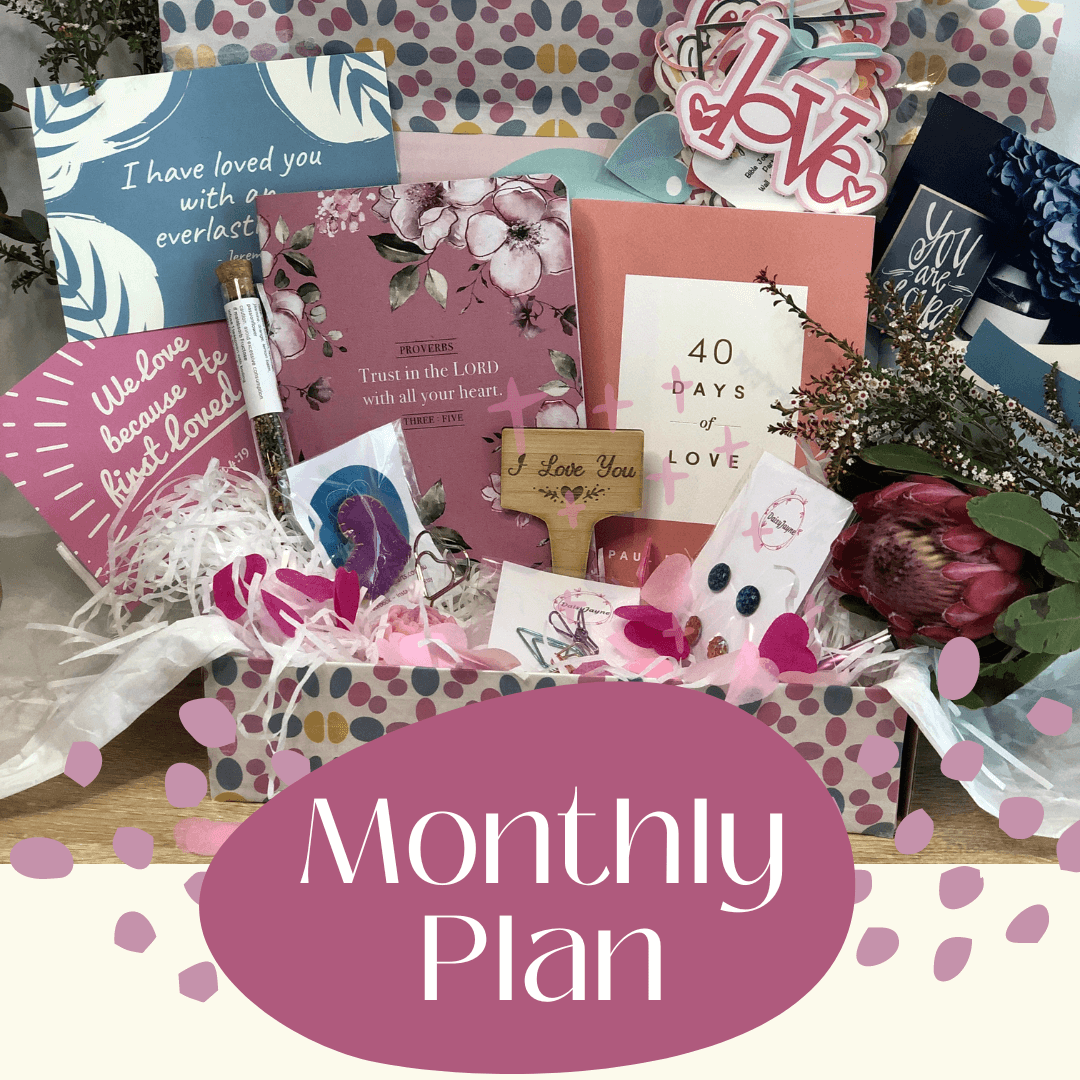 Grow in your faith with the experience of receiving a monthly themed box, delivered right to your doorstep, overflowing with Hope, Joy, and Encouragement.
Immerse yourself in the carefully curated contents, which include a thoughtfully selected Bible Study or devotional, providing you with the tools to empower your spiritual journey.
Within each box, you'll discover not only a carefully selected Bible Study or devotional but also 7-8 other inspired items that beautifully intertwine with our monthly theme. 
Open each box and uncover inspiration that uplifts you with every delivery.
Subscribe to our Monthly Plan
Auto-Renewal Subscription to Spark Joy and Encourage Box
$69.95
Includes FREE AUS WIDE Shipping Each Month
*NB. Your subscription will start with the DECEMBER box shipping after
20th December 2023
Indulge in the joy of receiving a monthly box filled with themed Christian faith goodies delivered straight to your letterbox!
For just $69.95 per month, our subscription ensures you experience the delight of unique and curated items that align with your faith. Each month, anticipate a new box brimming with spiritual treasures that will inspire and uplift you.
Rest assured that you have the flexibility to cancel your subscription at any time. Billing conveniently takes place on the 15th of each month, ensuring a seamless and hassle-free experience for our valued subscribers. Your monthly subscription will continue until cancelled.
Please view T&C's here.
Therefore Encourage one another & build each other up.
1 Thessalonians 5:11