SUBSCRIBE TO OUR DECEMBER BOX TODAY! * A MONTHLY CHRISTIAN FAITH FILLED SUBSCRIPTION BOX! * WE CAN'T WAIT TO WELCOME YOU TO OUR COMMUNITY!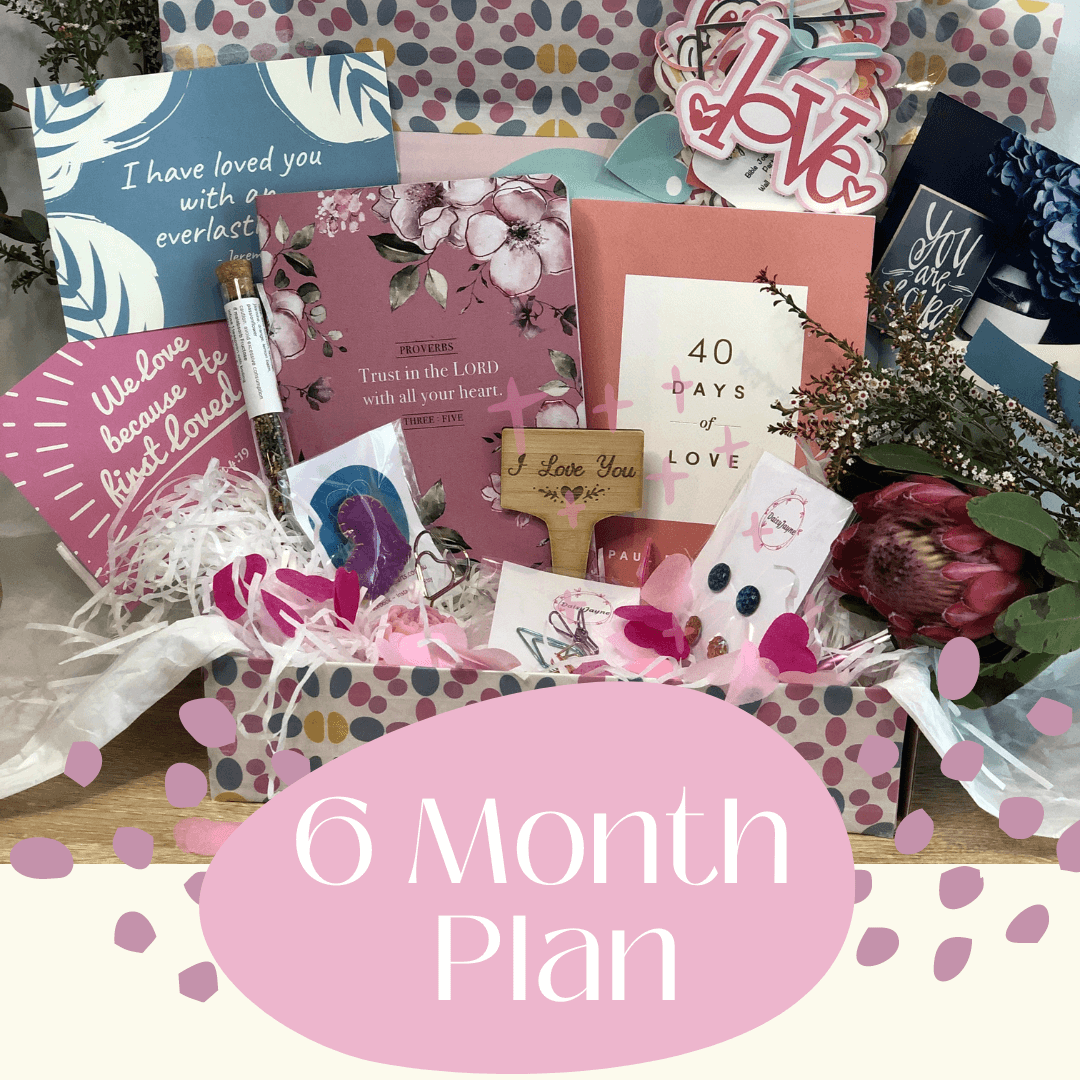 Immerse yourself in a monthly themed box, delivered right to your doorstep, offering an abundance of Hope, Joy, and Encouragement.
Inside, you'll discover a captivating Bible Study or devotional to deepen your spiritual journey.
Discover a treasure trove of inspiration within each box, as it unveils not only a carefully selected Bible Study or devotional but also 7-8 other captivating items that beautifully weave in and around our monthly theme.
Embrace the joy of exploring a diverse collection of inspired goodies that will uplift and enhance your spiritual experience. With every box, immerse yourself in a delightful journey of discovery and enrichment.
Subscribe to our 6 month plan.
Auto-Renewal Subscription to Spark Joy and Encourage Box
$67.95
Includes FREE AUS WIDE Shipping Each Month
*NB. Your subscription will start with the DECEMBER box shipping after
20th December 2023
The subscription lasts for 6 months and is automatically renewed on the 15th of every month. Each month, you will receive a box of Christian faith-themed goodies delivered to your letterbox.
The cost of this subscription is $67.95 per month, and it will continue for the duration of your 6-month plan. After that, it will continue until you decide to cancel.
Billing conveniently takes place on the 15th of each month, ensuring a seamless and hassle-free experience for our valued subscribers.
Please view T&C's here.
Therefore Encourage one another and build each other up.
1 Thessalonians 5:11